If you have a signed baseball that you'd like me to work with, click on the contact page and let's get going.
For $450, I'll sketch a design and we'll work together until you like it and then I'll start painting. A ball with some imperfections is perfect because I can paint over them.
I had someone once have their child sign a baseball, I think the kid was like, 7 yrs. old. and he sent me the ball to paint. I used his team logo, something about the championship he'd won and some stats. The kid was blown away and I'm sure it's something that he will always have on a shelf somewhere.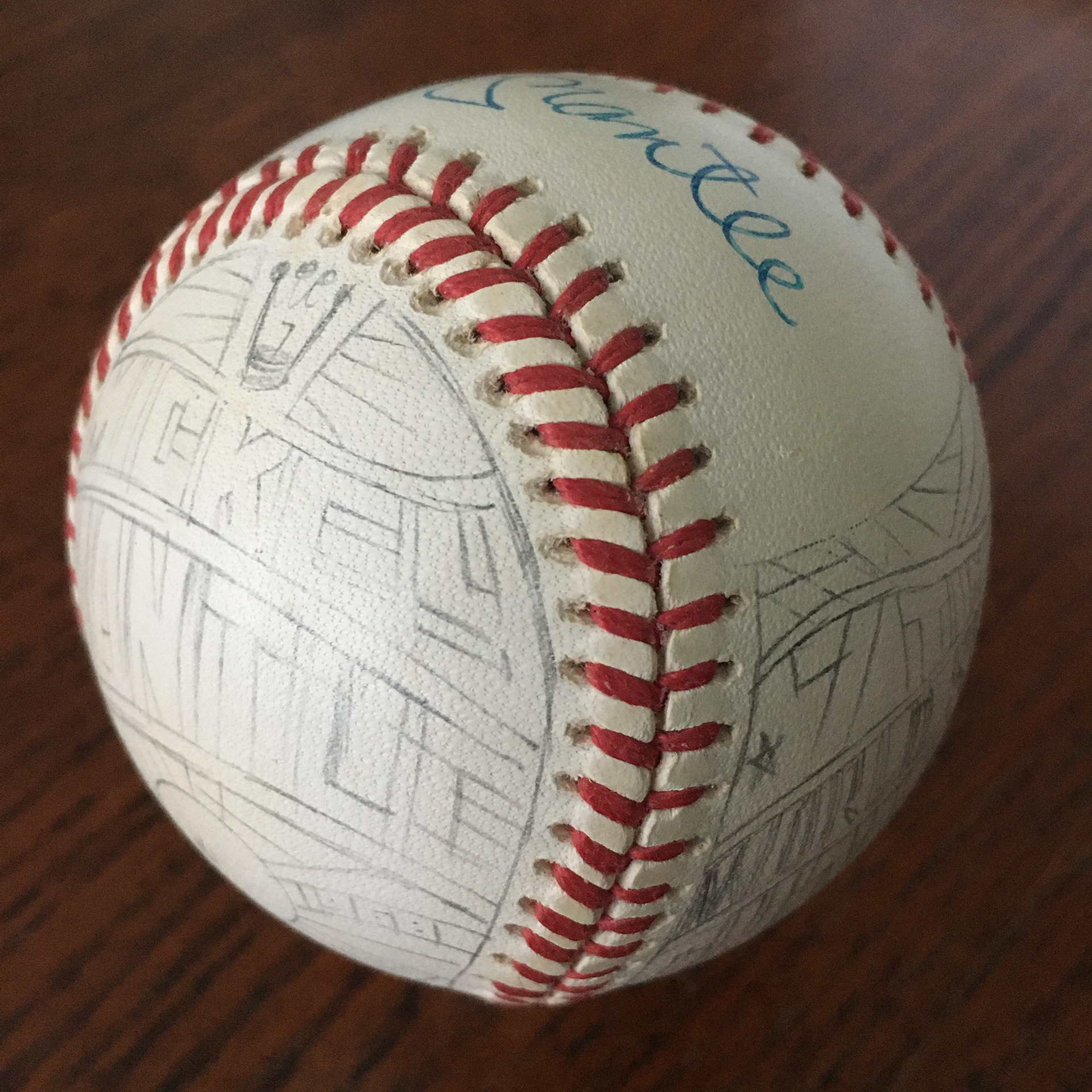 If you have an upcoming special occasion, consider an art baseball as a gift. You won't have to worry about someone else giving the same gift and the recipient will cherish it forever. 
Birthday, Birth Announcement, Anniversary, Mother's Day, Father's Day, Valentine's Day, Christmas, Hanukkah, Graduation, Championship, Coach's gifts, Incentive item
Price per baseball varies on several things but, the ones shown below were $250.